Jelly Bean boot animation and wallpapers ripped and ready for your download
9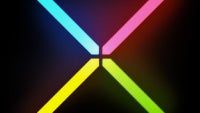 If you're already working on giving your Android device thatJelly Bean clone look and feel, you can start with the official boot animationand wallpapers. All the official files have been nabbed from an OTA update forthe GSM Galaxy Nexus that was handed out to I/O attendees.
Luckily the good folks over at @kovdev have packaged thewallpapers up in a convenient .apk for your downloading pleasure. Right now youcan grab the pack from DroidLife in the source link below, but @kovdev saysthey'll have it up in the Google Play store shortly.
Separately you can download the Galaxy Nexus Jelly Bean bootanimation from AndroidAuthority (also linked below). You'll need to be rooted to use this one. Simply copy the .zipto your device and then with the file manager of your choice, move it to/system/media/bootanimation.zip. Be sure to backup or rename your currentbootanimation.zip file in case this one doesn't exactly tickle your fancy.
source: DroidLife via AndroidAuthority