Jasmine is a beautiful YouTube app for iOS
17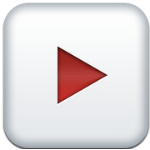 As you should know by now, Apple has removed the YouTube app from iOS 6. Google has released a YouTube app into the iTunes App Store, but it is iPhone only. Of course, a good thing about Apple removing YouTube is that it doesn't just open the way to Google to make a YouTube app, but any developer because a YouTube app would no longer "duplicate iOS functionality".
Enter Jasmine, a YouTube app for both iPhone and iPad that may just be better than Google's offering, if nothing else, it's the best option for the iPad. Jasmine was created by Jason Morrissey, who is best known for developing the Alien Blue Reddit app for iOS, which was so good that it has been made the official Reddit client.
Jasmine includes nearly all of the functionality you would expect in a YouTube. You can easily search/browse for videos, as well as access your playlists, viewing history, favorite videos, and subscriptions. The app also has some extras, like an easy toggle for night/day mode, and options for video playback, appearance, parental controls, and more.
If you want to try out Jasmine, it is available for free in the
iTunes App Store
.