Japan's Softbank says it will complete its deal with Sprint on July 1st, despite Dish offer
18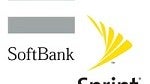 Despite
Monday's surprise bid from Dish Network, offering $25.5 billion for Sprint
, Japan's Softbank says it plans on closing its deal to buy 70% of the U.S. carrier on July 1st. The one advantage that Softbank has over Dish is that its deal is already being looked at by regulators while the $25.5 billion bombshell from Charles Ergen's Dish would have to start from scratch.
If Softbank were to turn around and walk away, it would end up
considerably richer
for its efforts. A convertible bond that Softbank bought from Sprint could be sold for a $1 billion profit, and if Sprint decides to go with Dish or another suitor or even if it merely walks away, the Japanese communications firm would receive a $600 million break-up fee. Judging from Softbank's statement though, it plans on closing the deal and its a message to Dish that the Japanese firm is not going to back down.
"SoftBank believes that the agreed terms of our transaction with Sprint offer Sprint shareholders superior short and long term benefits to Dish's highly conditional preliminary proposal. The SoftBank-Sprint transaction is in the advanced stages of receiving the necessary approvals, and we expect to consummate the transaction on July 1, 2013."-Softbank statement
This will also impact the situation with wireless wholesaler Clearwire, which on Friday received an offer believed to be from Verizon,
to lease spectrum in major markets for $1.5 billion
.
source:
AllThingsD