Japan Display, a company that makes components for the iPhone, just announced a flexible LCD screen
10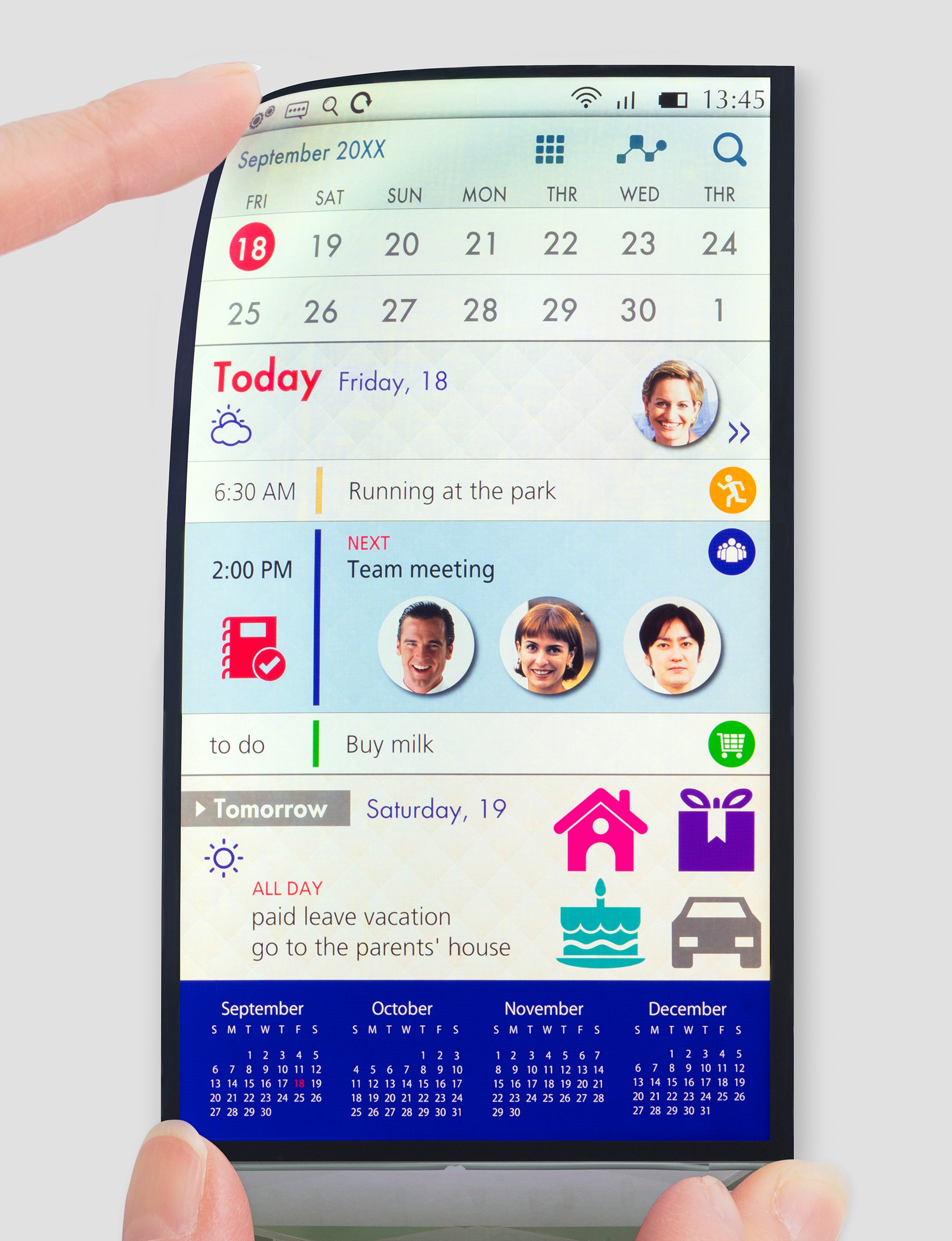 A 5.5-inch flexible LCD screen by Japan Display
Japan Display (JDI) is a name you might have never heard before, but you may be reading this bit of news on one of its products. The multi-billion dollar company is a manufacturer of small- and medium-sized displays, including ones that go into well-known smartphones and tablets.
And JDI's latest development is a curious one – an LCD screen with flexible properties. The accent is on LCD here, as this is an industry breakthrough. Previous developments in the field have been based on OLED technology, which is why all existing phones with curved screens employ AMOLED displays. As of now, this flexible LCD screen can't bend as much as an OLED alternative, but it could be cheaper to produce in large quantities. If there's demand for it, of course.
Back to JDI's screen, it is being announced under the Full Active Flex market name. It is capable of forming curved shapes – similar to what we have on the Galaxy S7 edge – through use of plastic instead of glass substrate. Replacing the material also makes the display much more resistant to cracking. In terms of specs, we're looking at a 5.5-inch Full HD IPS display with around 500 nits of brightness, which is pretty much what we have on the iPhone 7 Plus. And by lowering the refresh frequency of the screen to as little as 15 cycles per second, JDI has achieved what it describe as
"a significant decrease of power consumption"
.
Speaking of the iPhone, Japan Display is known for providing Apple with displays for use in previous iPhone models. Hence, it would come as no surprise if its flexible display ends up in a future iPhone model. Would this be the iPhone 8, expected to launch in late 2017? Well, most likely not, even though that particular iPhone is rumored to come with a screen that wraps around its edges. JDI's curved display, as awesome as it may look, will not be reaching mass production until 2018.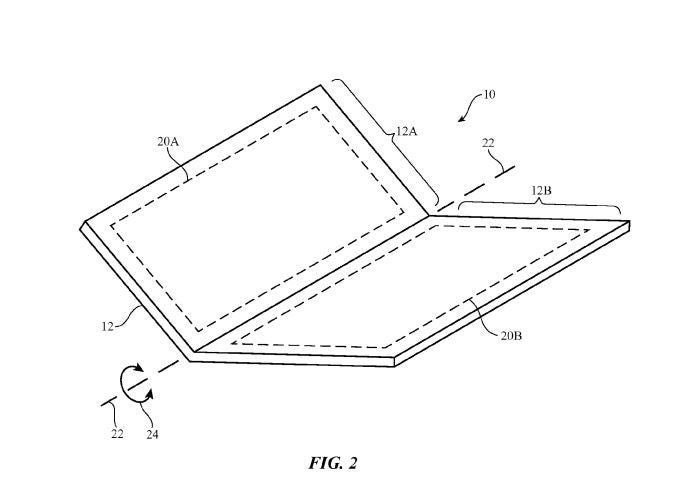 An Apple patent for a foldable or bendable portable device
On a related note, not long ago we caught wind of a
patent that Apple created for an iPhone that was actually bendable/foldable
. This patent leads us to believe that an iPhone or other device that you could bend and fold to some degree might become reality one day. But while the above announcement might make it sound like we're close to a foldable iPhone, that's not necessarily the case. Flexible screen tech is quite a bit different from bendable/foldable variants, and it'll likely be some time before we get a smartphone that's released to the consumer market that can actually be folded.
As we mentioned, the flexible screen tech that Japan Display has developed is more along the lines of the S7 edge and other handsets with screens that slope and curve over the edge of the handset, and while there's no doubt that this is still a very cool feature and something to keep an eye out for with 2017's iPhone release, don't start holding your breath just yet for an iPhone that you can bend.
Recommended Stories