Is top management at Apple actively discussing a CEO succession plan?
40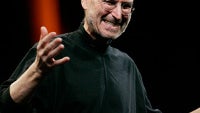 Some members of Apple's board of directors might have been actively discussing a
CEO succession plan
in private meetings, going as far as to include executive recruiters and "at least one person leading a high-profile tech company," according to information sources familiar with the matter shared with the Wall Street Journal. As you probably know, Apple's iconic chief executive Steve Jobs has been on a medical leave for quite a while, but is still actively participating in planning Apple's operations and decisions.
CEO succession alone is a question discussed within a company's top management at meetings, but it's definitely not something usually discussed privately between directors. The talks however were reportedly not squarely targeting a new CEO, but rather an attempt to look at Apple's options. Moreover, the directors
weren't acting on behalf of the whole board
. Apple has seven directors, including Jobs, but he quickly replied to the report by saying it's "
hogwash
."
Could there be some kind of miscommunication or a conflict between Jobs and some of the rest of the directors? Such private discussions, if they've indeed taken place, might be in the core of such misunderstanding, but while stating that there's some kind of a conflict would be a pure speculation, it's definitely interesting to know whether
more than the routine CEO succession talks
have been held.
At the same time, hours after the report was published,
Apple announced another record quarter
with profits soaring 125% with iPhone sales alone growing 142% on the year and amounting to 20.3 million. Apple has given lower-than-usual guidance for the next quarter with plenty of services and products expected to roll out including the yet unannounced next-gen iPhone and the upcoming cloud-based service iCloud.