Is the app-gap between Windows Phone versus iTunes and Google Play really that wide?
54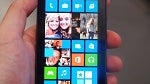 On a regular basis, we discuss the various application ecosystems between the current top three platforms. There is no disagreement that iOS and Android devices have access to a rich well of applications with which many tasks can be accomplished or games conquered.
Windows Phone has seen its portfolio of applications grow rapidly, especially since the launch of Windows Phone 8. Still, the arguments from many, fans of Windows Phone and non-fans alike, is that the app catalog still needs more.
Those that reside in the Android realm of things will point out that Windows Phone's claims of having a number of the same popular apps are false. But are they? We decided to take a look at the top paid and top free apps in each of the three platforms. For purposes of actually completing this article in this decade we did not delve into any sub-categories, we just picked the "top free" or "top paid" from the front page of each app portal.
Some things to consider, if you look at the top applications found in Google Play, a large number are applications that are not germane to iOS or Windows Phone by the very virtue that the two latter operating systems do not have the ability to use widgets or ROM managers. When that factor is taken into consideration, the first or second party application choices reveal quite a bit between the three platforms.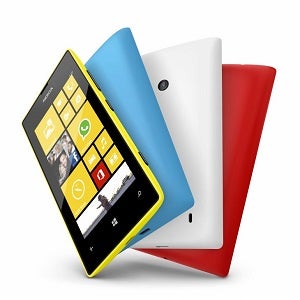 The Nokia Lumia 520 brings remarkable functionality at an extremely low price for a smartphone
For purposes of a real "apples-to-android-to-windows phone" comparison, we opted to no count the applications that are "Android only." The tricky part is whether to count a first-party application like Instagram against third-party solutions like Instance for Windows Phone. As it happens, since the fully featured Instance is a paid app it is a tenuous comparison to its iOS and Android counterparts which are free, but the overall solution is present, so it really becomes an individual choice.
Then there are applications that are different but perform the same function, like custom camera applications. One example is the Camera+ app for the iPhone. The developer, tap tap tap, does not make applications for anything but the iPhone. However, there are similar applications to be found for Android and Windows Phone, such as ProShot for the latter, and Camera ZOOM FX for the former.
Another factor to consider is the functionality of the applications that are available across all platforms. Skype is available across iOS, Android and Windows Phone, but the Windows Phone app is lacking in functionality, like video messaging. There are differences in functionality between other first-party apps too, like Twitter. Twitter is the only major social network to build an app for Windows Phone (Facebook is built by Microsoft, Google+ does not have one and LinkedIn is business). Even then, the app is not the same across the three platforms.
We are not going to develop a complicated formula to make these comparisons. Based on how the list of popular applications are arranged at the time of this writing, we will simply note applications that are common across the platforms and then cite the stand-out apps that each can boast about. We did not dig overly deep into each well of apps either, only the top 50 to 100 overall.
With that, let us turn the page and look at the top free applications to be found on Windows Phone, Android and iOS.