Iran to regulate or block Instagram access to citizens, deploy online filtering system
17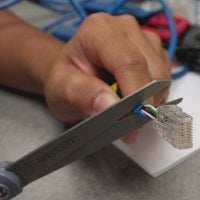 The NCRI reports that Iran officials have accepted a two-month deadline for either regulating, or completely blocking access to Instagram in the country known for forbidding its citizens from using Twitter, Facebok, and other social media venues. "Regulating" Instagram means authorities have two months to enforce secure access to the service, which will let them monitor the identity of everyone accessing a network and block anonymous users. Not exactly everyone's idea of privacy, is it?
In the words of Iran's technology minister, Nasrullah Jahangardi, "only those having a clear identity will be allowed to use the Internet or access mobile networks." Not exactly everyone's understanding of privacy, is it? Here's more. As Iran completes the transition from IPV4 to IPV6 networks within the next six months, an intelligent filtering system for blocking websites will be deployed. This will give the government tighter control over citizens' online activities, which will empower the government to enforce content restrictions, intimidation, prosecutions, throttling, and filtering.
Of course, this is only one way to look at things, but it comes from a credible perspective - the latest report by Dr Ahmed Shaheed, United Nations Special Rapporteur on the human rights situation in Iran. Dr. Shaheed adds that five million websites remain blocked in Iran, with the Top 500 including
"sites dedicated to arts, social issues, news, and those ranked in the top tiers of popularity nationally."
Sounds like a sad, sad situation.
source:
NCR-Iran