Intel to buy a piece of online mapping firm 'HERE'
6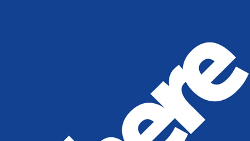 Chip company Intel has agreed to purchase 15% of online mapping and navigation company HERE maps.
Audi, BMW and Daimler purchased the entire company from Nokia for $3.07 billion
in August 2015 as a way to help these automobile manufacturers build driver-free cars. Owning HERE gives them the mapping and navigation technology needed to build out a transportation system where vehicles navigate themselves without a driver. Information is received from mapping and navigation services like HERE.
The deal is expected to close in the current quarter. No information has been released about the price paid by Intel for the stake. It is easy to understand why the car manufacturers were interested in HERE. But why does Intel have an interest in the company? According to Edzard Overbeek, HERE CEO, "As a premier silicon provider, Intel can help accelerate HERE's ambitions in this area by supporting the creation of a universal, always up-to-date digital location platform that spans the vehicle, the cloud and everything else connected."
"Cars are rapidly becoming some of the world's most intelligent, connected devices. We look forward to working with HERE and its automotive partners to deliver an important technology foundation for smart and connected cars of the future."-Brian Krzanich, CEO, Intel

"A real-time, self-healing and high-definition representation of the physical world is critical for autonomous driving, and achieving this will require significantly more powerful and capable in-vehicle compute platforms."-Edzard Overbeek, CEO, HERE
Intel also can work with Audi, BMW and Daimler in developing tools for the automobile industry. These tools can help them shorten the time it takes to develop a new vehicle.
source:
Intel
via
SlashGear