Intel developing next-gen Atom processor for tablet use
12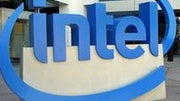 ARM and its Cortex processors are currently dominating the mobile landscape by a pretty wide margin, yet one major CPU maker is trying to grab a piece of the lucrative market as well – Intel. The latter already has its Atom processors powering a small number of smartphones, the petite
Motorola RAZR i
being one of them. We also know that the company is
considering a push into the tablet market
with hardware based on its low-power chips.
And now, thanks to a leaked Intel roadmap, we kind of know what kind of features and performance the maker's future Atom processors will deliver. The company is planning to release its Bay Trail series of chips in 2014 and is already negotiating with OEMs that may be interested in using the next-gen SoC. According to the roadmap, the Bay Trail processors will be made using
22-nanometer manufacturing process
, which should make them very power efficient. As a side note, the Clover Trail and Cortex-A15 processors that are already in use today are 32- and 28-nanometer chips respectively. According to Intel, its new Atom chips will be about 50% to 60% more powerful than the current Clover Trail offerings.
Taking a look at the Bay Trail specs sheet reveals that the new mobile Atom processors will be of the
quad-core
kind (sorry, no
48-core chips
yet) and will run at up to
2.1GHz
, all the while being capable of delivering excellent battery life and decent performance without dissipating a whole lot of heat. The SoC will come with "Intel Gen 7" graphics and support for DirectX 11. 2560 by 1600 pixels is being quoted as the maximum supported display resolution, and 1080p playback at 30 frames per second should be an easy task for the GPU to handle.
So yeah, that is Intel's vision of the future Atom-powered tablet computers. If things go as planned, perhaps we'll learn more about the development of the Bay Trail Atom SoC at CES2013.