Intel denies reports it's pulling the plug on MeeGo
13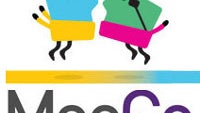 Earlier today, reports surfaced from Taiwanese daily DigiTimes claiming that Intel is pulling the plug on MeeGo, the mobile platform previously co-developed by Intel and Nokia. DigiTimes quoted industry sources claiming that the chip maker will
"temporarily discontinue development of its MeeGo OS due to a lack of enthusiasm for the platform from handset and tablet PC vendors."
The publication also mentioned that Intel will focus on Android and Windows Phone for its operations next year.
But it seems that this time the publication got it
wrong
.
"We remain committed to MeeGo and open source, and will continue to work with the community to help develop and meet the needs of customers and end users,"
an Intel spokesperson said for CNET.
Despite that MeeGo remains marginalized with the only noticeable mobile device featuring the platform being the upcoming
Nokia N9
. The N9 was met positively in the media with its swipe-centric interface with no buttons, but when it comes to commercialization, the handset will be only available in very limited markets, excluding most Western ones.
Intel has previously also
teamed up with LG
over MeeGo, but a mobile consumer device never followed. The company uses the platform mostly to showcase its new hardware, but its sales that are moving the industry and it seems that ARM-based processors have cemented their position there. What's your personal opinion about MeeGo? Do you see any potential or should Intel really just back off the platform?