Instagram increasing video length to 60 seconds, allows iOS users to stitch together videos
5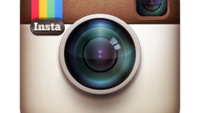 If you like posting video on picture-sharing site Instagram, we have some good news for you. The maximum length of a video posted on the site will be hiked from 15 seconds to 60 seconds. The longer video capabilities will start rolling out today, and will soon be available for all Instagram users on the planet.
Instagram also made another announcement which might put a smile on the faces of iOS users who enjoy the app. Soon, they will be able to stitch together multiple videos into one. And with the new 60-second time limit on videos, this will give them an opportunity to show off their creative side. Again, this is limited to Instagram subscribers using iOS.
"We want to bring you fun, flexible and creative ways to create and watch video on Instagram. As part of our continued commitment, you'll soon have the flexibility to tell your story in up to 60 seconds of video. This is one step of many you'll see this year."-Instagram
You can check to see if your phone has the new version of Instagram installed simply by taking a 60-second video and posting it. If you have no problem putting up a message with a one-minute video, congratulations. You now have the latest version of the app on your handset. If the update hasn't hit your phone yet and you're limited to posting 15-second videos, don't panic. The latest version of the app will hit your phone shortly.
source:
Instagram
via
RedmondPie