Inactive apps will open up some storage on your device with Android 8.1
4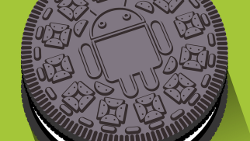 If your Android phone isn't exactly overloaded with free storage space, there is some good news coming your way related to Android 8.1. Discovered by XDA Developers in the Android Open Source Project, a commit dated October 31st reveals a feature that comes into play once an Android handset is running low on space. After a certain period of time determined by the Android system, apps not used recently will be considered inactive.
An inactive app will not take up space on the Dalvik compiler's cache, thus freeing up some space on your handset. You won't have to do anything on your part to enable this new capability, but because it is coming on Android 8.1 and not Android 8.0, you will have to exhibit some patience.
If you've hate having to worry about microSD cards, but still
want
need a lot of storage for all of those apps you install on your phone (many of which you've never opened even once), it appears that this is the best solution for now.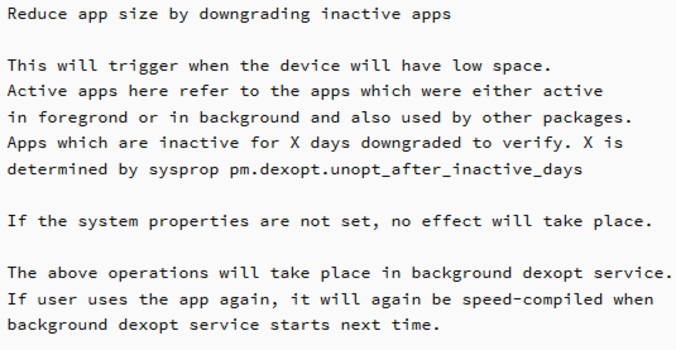 Android 8.1 will feature a way to free up storage space by classifying unused apps as inactive
source:
Google
via
XDA