Humor: When Android Auto gets hacked
10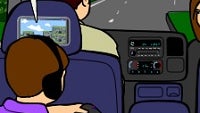 Now that
Android Auto
is a reality, and more than a
dozen vehicle models
will be available with the feature over the rest of the year, and many more to follow, we can take a breath and think about the inevitable root of the Android Auto operating system.
You're driving along, a nice family outing in the new SUV or sedan (or saloon if that's your take), when out of the back seat your tech-smarter-than-you-kid announces he or she has taken over the car's infotainment system.
It's all in good fun, but invariably, one of the parents is probably not in the mood. Sometimes there is too much of a good thing – or maybe its rooted in genuine concern that your kid did really hack the car and you're going to drive into a telephone pole (no, that cannot really happen, Android Auto does not have any "driving" controls).
That is, until there's ice cream. Who wouldn't want a hack that resulted in a treat?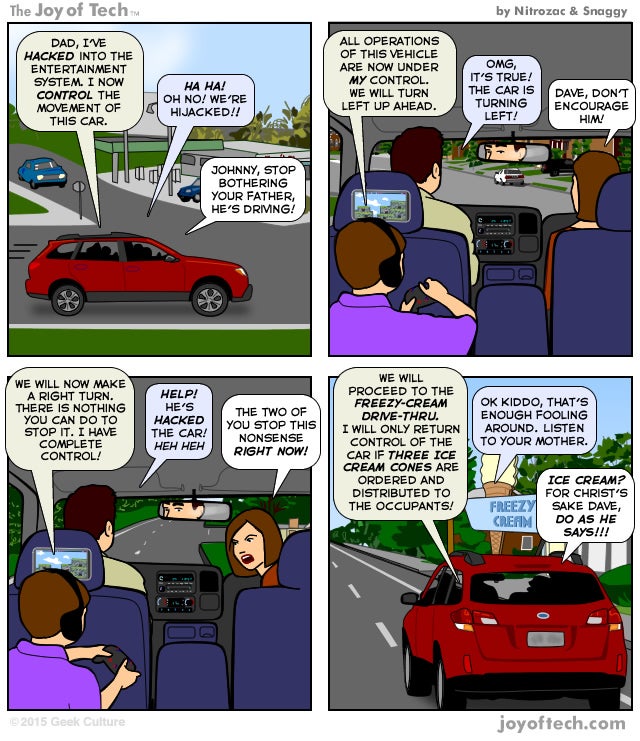 source:
The Joy of Tech