Humor: If cell phone ads were honest (video)
23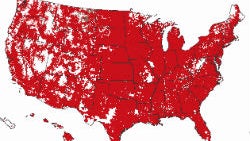 We've all seen the commercials from the major wireless carriers like Verizon, AT&T, T-Mobile, and Sprint; and you've likely also seen plenty of ads from MVNOs like Boost Mobile. Marketing jargon is always rough to dig through, so a new (humor) video wants to help you figure out what cell phone ads are really saying.
We are big fans of Cracked and this video is top notch as always. Fake pitchman, Roger, is back to sell you wireless service from fake wireless carrier Another Mobile. The video is brutally honest and amusing, and highlights all of the tricks and hypocrisy you'll find in a normal carrier ad. Even if real commercials have already jumped on a bunch of the misleading facts as the attack ads have begun heating up. Verizon has already started pointing out that coverage maps are misleading (even if theirs may not be any better.)
What do you all think? What's your favorite part of the video? Are there any other misleading claims that should be included but weren't?
Sound off in the comments!