Humor: Auto-play videos, forever
12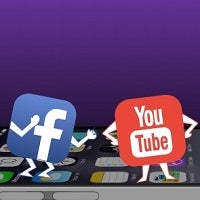 Facebook and YouTube are in a battle to gain supremacy in video viewership statistics. We say statistics because there are countless ways to actually "count" the number of views a particular video gets.
Facebook gives itself a boost by enabling auto-play in the mobile app if you have a fast data connection. YouTube has auto-play set up to begin playing the next "suggested" video in the queue. It is, perhaps, YouTube's most annoying feature, unless you remember to turn it off.
Why the run to be king of video view statistics? For advertising sales of course. Facebook arguably has a bit of an edge since the videos are embedded in a timeline of activity a user is scrolling through. However, YouTube still has sheer volume on its side, and by incorporating other embedded videos, or auto-playing on an account's main page, it can show more pervasive activity.
Even Twitter is getting in on the game, though it is still a work in progress. It is getting to the point that all these networks will develop algorithms to determine how often we might "think" about a video in order to count that as a "view."
Suddenly, the newspaper isn't such a bad idea.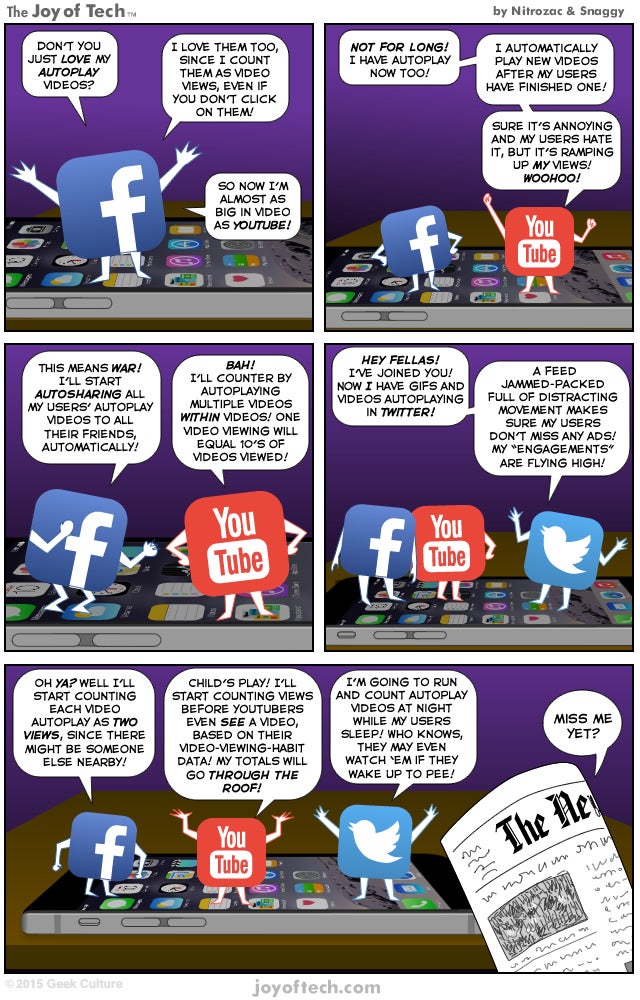 source:
The Joy of Tech