Huawei's Honor X2 and P8 smartphones could infringe on a couple of ZTE camera patents
2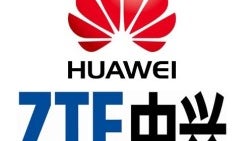 It looks like Huawei's Honor X2 and the
recently-announced P8 flagship
might be infringing on camera technology patents owned by ZTE. The news comes as ZTE announced today on Weibo that it is suing its local rival for the suspected infringement of two camera tech patents owned by ZTE's Nubia division.
The two patents that ZTE is looking to protect against plagiarism are called "Slow Shutter and Capture" and "Imaging and Mobile Terminal Tech". In an open letter sent to Huawei by ZTE's law representatives, Huawei is asked to stop manufacturing and selling devices that infringe on these two patents. ZTE officials believe that the Honor X2 is infringing on both, while the recently-unveiled Ascend P8 is also believed to use ZTE's camera tech patents.
Huawei has yet to respond to these accusations, but chances are that the company will make a statement soon. As all tech companies that sue other companies for patent infringement do, ZTE says that it is taking these measures in order to protect its investments in research and development, and that the law has to be maintained in order to ensure healthy competition in the tech industry. If you can read Chinese, here are the two letters that Huawei has received from ZTE's law firm.