Huawei reversal: bootloader to stay locked on Mate 30 line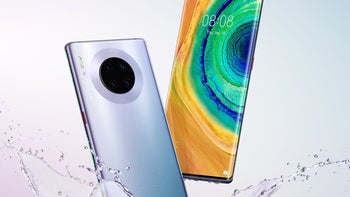 Richard Yu, the CEO of Huawei's consumer group, originally told Android Authority that the manufacturer planned on allowing the bootloader on the recently announced Mate 30 line to be unlocked. This could have led knowledgeable
Mate 30
and
Mate 30 Pro
owners to scope out ROMs that include Google apps and flash it on the phones. If you're not familiar with this process, it is simply a way to load a customized version of Android on a handset. This is not something that the average guy or gal on the street should attempt since a mistake can brick their device.
Flashing a ROM requires the phone to have an unlocked bootloader. Since most phone manufacturers do not want to see their customers doing this, and because it could open a Pandora's Box of problems, unlocking the bootloader will usually void the warranty on a phone. Still, it appeared that Huawei was willing to unlock the bootloader on its new flagships since they are not allowed to carry the Google Play Store, Google services and other Google apps like Gmail, Maps, Search and YouTube. Not being able to obtain the license required to include these apps on the Mate 30 series will certainly impact sales of these models outside of China; these are sales that the manufacturer had been counting on earlier this year to help it ship 300 million handsets and surpass Samsung as the world's largest smartphone manufacturer. Huawei, of course, is banned from accessing its U.S. supply chain because it was placed on the U.S. Commerce Department's Entity List for security purposes (although many, including Richard Yu, say that it was done to make Huawei a bargaining chip in future U.S.-China trade negotiations).
Once removed from the Entity List, Huawei could send a software update to Mate 30 owners adding Google services and apps

Android Authority is reporting today
that a Huawei spokesman reached out to tell them that despite Yu's original comment, there are no plans to unlock the bootloader. It's just more of the confusing, conflicting drama that has surrounded Huawei ever since the company was placed on the Entity List on May 16th. For months there were questions over how Huawei would replace the Google Play services version of Android on the Mate 30 line. Huawei had reportedly been working on an Android replacement for years and on August 9th, HarmonyOS was introduced. But Huawei founder and CEO Ren Zhengfei admitted earlier this month that the company has not yet even considered how to get HarmonyOS to run on a mobile phone.
Huawei's devices and networking equipment are considered national security threats in the U.S. because of a law in China that would allow the communist government to call on the company to gather intelligence on its behalf. As a result, Huawei's products are rumored to contain a back door that would send information on American companies and consumers to Beijing. Huawei has repeatedly denied this allegation and Chairman Liang Hua even offered to sign a "no-spy" contract with any country.