Huawei Watch 2 price and release date
1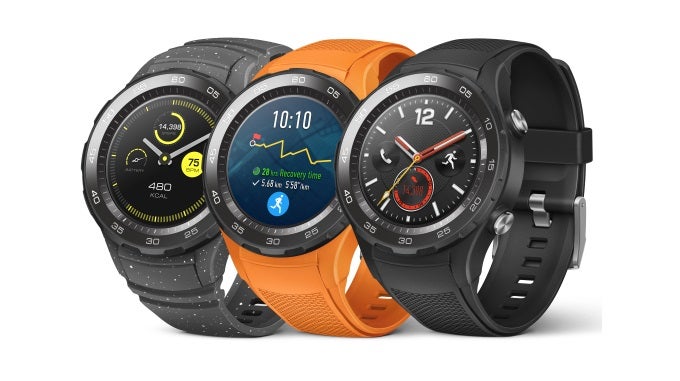 Just like its predecessor,
the newly-announced Huawei Watch 2
wants to be the the perfect mixture of the sports-oriented and casual smartwatch, with its good looks and many high-end features.
Huawei's newest wearable takes advantage of the latest version of Android Wear, 2.0, which lets devices run independently of a tethered smartphone. Consequently, the Watch 2 comes in a couple of variants, a 4G-enabled one, and one without such functionality, and both of those can be further customized in terms of looks, offering a number of different straps, along with two distinct looks, a classic and a sporty one.
Huawei promises to launch the device in more than 20 countries, starting with Spain, France, Portugal, Italy, Germany, and China in March. Following that, an April release is promised for: US, UK, Holland, Belgium, Switzerland, Ireland, The Nordics, Thailand, Australia, New Zealand, Russia, India, South Africa, Poland, Austria, Saudi Arabia, Japan, and UAE. Lastly, the Huawei Watch 2 will go live in Malaysia in May, which will conclude the currently-planned release.
So far we don't have a comprehensive list of prices for the many different versions of the watch, but what we know so far is that its price will start at 329 € (about $350), which, unfortunately, is a somewhat hefty price for a wearable. However, with its focus on the high end of the smartwatch spectrum, the price may well be justified, as the device offers almost all features one could want, including GPS, heart rate monitoring, NFC, and more.
We'll be updating you as new pricing details become available.