Huawei reveals flagship P9 won't be receiving Android Oreo update
28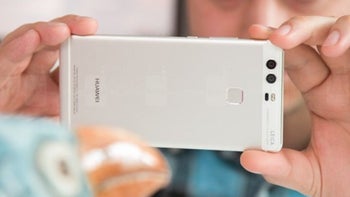 Earlier this year, Huawei released the Android Oreo beta for a number of its previous flagship smartphones such as the
Huawei Mate 8
and its Huawei P9 line. Now, though, according to an email sent out by Huawei Support UK, it appears the Chinese brand has canceled the update for the
Huawei P9
.
The device, which launched back in 2016 with Android 6.0 Marshmallow, has already received one major Android update to version 7.0 Nougat. Despite this, however, it seems
Huawei
has ultimately decided that its smartphone isn't capable of running the latest version of the operating system, stating that the hardware limitations may lead to issues such as "system built-in function failure, device freezing, and power consumption increase."
Considering Huawei released the Oreo beta for the device, it's certainly surprising to see the company backtrack at such a late stage in the development. Nevertheless, it remains unclear if the
Huawei P9 Plus
or
Huawei P9 Lite
will receive the update. Taking into account the email listed hardware limitations as the main issue, though, these two devices shouldn't be expected to receive the update either.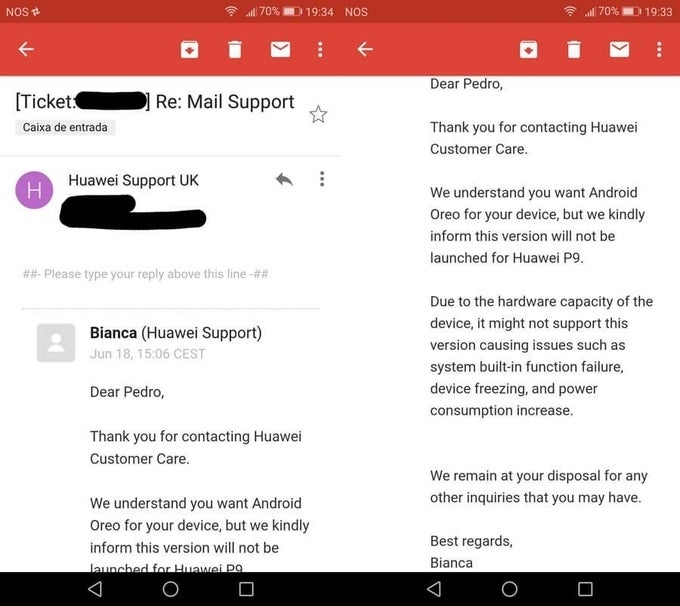 Recommended Stories