How to unlock a phone locked to Verizon, AT&T, Sprint, or T-Mobile
29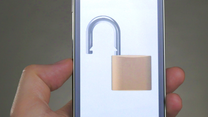 For the most part, phones sold by carriers are locked in a way that prevents their use on a competitor's network – that's how a carrier ensures that you stick with their service for the duration of your contract. The practice has been around for decades and is common among wireless carriers worldwide, U.S. service providers included. Unlocking a phone tied to a U.S. carrier, however, just got a whole lot easier as new rules regarding carrier-locked handsets went into effect on February 11, 2015. Long story short, you may now ask your service provider to unlock your phone. But there's fine print, of course, and you have to meet certain criteria before having your handset unshackled.
Why would I want to unlock my device?
Locked phones can only be used on the network of the carrier that locked them. Once unlocked, a phone (or even a cellular-enabled tablet) can connect to any carrier's frequency-compatible network, once provided with a working SIM card. This enables subscribers to easily switch between carriers. And we're not talking only about service providers in the U.S. If you ever go abroad, you're free to get a local carrier's SIM card and use their services with your unlocked phone instead of paying roaming charges.
However,
unlocking a phone does not make it technically compatible with any carrier within the U.S., let alone worldwide.
Compatibility depends on the frequencies and bands that a carrier provides their voice and data services, as well as on which frequencies and bands your phone can technically operate on.
How do I tell if my phone is locked to a carrier?
If you bought your phone from a carrier's store, then it is most likely locked. Same goes for carrier-branded phones sold via retailers and online stores. Still, there's a relatively easy way of checking whether or not that's the case. Simply swap your SIM card with one from another carrier – you can probably borrow one from a friend or relative. If the phone works fine with your buddy's SIM card, then great success! That means your phone isn't locked. If it doesn't, then read on to learn how to unlock your handset.
What are the requirements for having a phone unlocked?
The conditions you have to meet in order to have your phone unlocked for free may differ slightly from one carrier to another. Yet in general, it boils down to the following:
The price of the phone must have been fully paid. All service commitments and installment plans must be complete. All early termination fees (if any apply) must be paid in full.

Your account with the carrier must be in good standing.
Carriers only unlock phones tied to their own network. Don't ask AT&T to unlock a T-Mobile phone or vice versa.
The phone must not be flagged as lost, stolen, blocked, or associated with fraudulent activity.
How to unlock an AT&T phone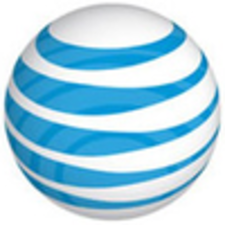 AT&T has a web page dedicated to cell phone unlocking
right here
, along with an online request form. In a nutshell, your device has to be active under your account, and if you took advantage of an early upgrade, you must first wait for your 14-day return period to expire before requesting your unlock code. Postpaid customers must have been active for no less than 60 days before unlocking. Prepaid customers must have been active for at least six months of paid service. Keep in mind that it might take up to 2 working days before you receive your unlock code. When filling out the unlock request form, you'll need to provide the device's IMEI number. Here's
how to find the IMEI
of your handset.
How to unlock a Verizon phone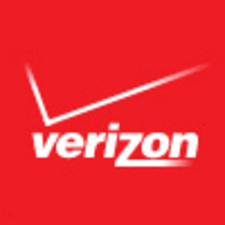 The good news is that the majority of Verizon phones, although designed to be used with the carrier's CDMA network, come with an unlocked GSM SIM card slot as well. This applies to 4G LTE devices and most 3G devices activated on the carrier's postpaid service. Only Verizon's Global Ready 3G cell phones might ask you for a code when switching to another provider's service – just type "000000" or "123456" and you should be good to go. The bad news is that network compatibility and coverage might be an issue, depending on your device's specifications and on the frequencies the carrier you're switching to provides service on. It is best to contact your carrier before bringing a Verizon phone onto its network.
How to unlock a Sprint phone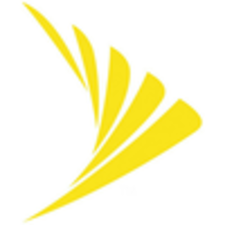 Let's say that your phone was launched before February of 2015 and is technically capable of being unlocked. In that case, Sprint will let you know that you're eligible for an unlock either via text message or in your bill notification. You'll have to contact Sprint Customer Care for assistance at that point. Phones launched after February 2015 will be unlocked automatically when eligible. It is also possible to unlock inactive devices, although the process may require over-the-air updates to be performed. Contact Customer Care for specific instructions. Keep in mind that even if you have your Sprint phone unlocked, it may not be fully compatible with other carriers' networks. Best results should be expected when moving to a Sprint MVNO, such as Boost Mobile, Virgin Mobile, FreedomPop, or Ting. Regardless of which carrier you're switching to, contact them to ensure that your unlocked Sprint device will work on their network.
How to unlock a T-Mobile phone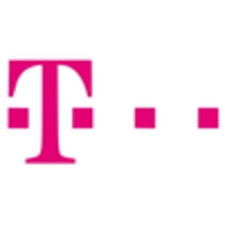 You must contact T-Mobile's
Support Service
to request an unlock code for your phone. To be eligible, a device must have been active for no less than 40 days on the requesting account. As far as prepaid phones go, they must have been active for at least a year. Furhermore, smartphones must have been refilled for at least $100 before they become eligible. The requirement is only $25 if you have a basic phone. We must also mention that a line of service is allowed no more than 2 unlock codes per 12 months of service.