How to turn off 4G LTE on your Verizon Samsung Galaxy S III when you don't need it, and save on battery
12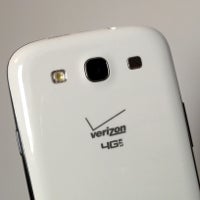 It's no secret that trying to maintain connection to a 4G LTE network, and especially to Verizon's one, drains battery much faster than if your phone was simply in 3G or 2G mode. The carriers force their LTE devices into active dual-mode operation, but Verizon's brand of it is particularly bad, since the phone has to maintain a connection to both the oldie CDMA2000, and the LTE networks.
The handover between EV-DO and LTE when you move around towers happens very frequently because of the generally weaker LTE signal and coverage, and it is much less efficient than having to switch to HSPA+ and back, like what we have with AT&T, since Verizon is handing you over to an enhanced version of the EV-DO data network called eHRPD. Don't be fooled by the signal bars, as they are showing you the EV-DO signal strength, save for the
Galaxy Nexus
, as far as we recall.
Couple these with the fact that CDMA radio drains more battery while you are talking, since the calls go through it, and also kicks in when texting, and you can easily see why constantly keeping your phone in the default 4G mode on Verizon eats battery faster than if it was only in 3G or 2G mode most of the time, and had to maintain connection to only one network at a time.
Unfortunately, on Verizon's version of the
Samsung Galaxy S III
there is no connectivity toggle to switch off LTE when you don't need it for data, there is only the option to switch to eHRPD for data, so you have to jump through hoops. Dialing
*#*#4636#*#* with your keypad to enter engineering mode, and selecting the preferred network from there is cumbersome, but there's an app that comes in for the rescue:
1. Download the free
Phone info
app from the Google Play Store and install it
2. Choose the Phone Information tab and notice the "Set preferred network type" option at the bottom, marked with an arrow at the right of the drop-down menu
3. Tap on the preferred network listing currently in use, and choose the "CDMA auto (PRL)" option from the drop-down list
4. You should be now maintaining connection to only Verizon's 3G network, and whenever you need to use data, you can switch back to LTE for the duration of it
There are numerous other apps and widgets at the Play Store that claim to do the 2G/3G/4G switch, but many users on Verizon have confirmed the Phone info app to be the only method allowing them to reliably turn off the 4G LTE on their Samsung Galaxy S IIIs.