How to shoot 4K video and 120FPS slow-mos on your LG G2
8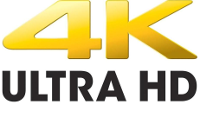 It's another week, which means we have yet another cool mod for your Android-based device is headed your way. This time around, however, we have something truly special, granted that your daily driver is the critically-acclaimed
LG G2
. As you may have gleaned already, today we're going to show you how you can modify your G2 in order to be able to shoot 4K video and 120 frames per second clips for slow-mos.
Before you proceed, keep in mind that your G2 needs to be running the official stock LG Android 4.4 KitKat-based software.
So anyway, a certain developer, going by the
xdabbeb
nickname on the xda-developers boards, has developed a pretty neat mod for the G2 that tweaks the software behind the excellent camera. As it turns out, and even though LG won't provide official support for this, the KitKat update allows the G2 to take advantage of the above-mentioned new perks via its software. The hardware is already capable! Apart from these two tweaks, there are a number of others that you can get acquainted with from the changelog found
right here
. Those include an HDR Video mode, 60FPS 720p mode, and even 1600 ISO option. There are also improvements in low-light photography, and things like Normal, Night, and Intelligent Auto modes have all undergone some slight shutter speed changes. Moreover, low-light focus time has been decreased, and video frame rate has seen a hike when shooting in dark environments. Perhaps best of all, save for 4K video and the 120FPS mode, all these are available even if you're still on the now older, Android 4.2.2 Jelly Bean ROM.
The installation procedure is very simple, granted that you already have a custom recovery installed (use TWRP for this guide, CWM is not officially supported!). We won't go into details as to how you can install either of those, as there's already plenty of information on the internet, and if you can't get that done, it's probably best for you to refrain from modding your device in the first place. If you're into this stuff, here's
an easy root guide
, and here's
a guide to getting TWRP installed on your G2
. You'll also need these three files:
Copy those to a folder of your choice on your G2. Just make sure to remember it, as you'll need to navigate to it in just a bit.