How to see and recover a saved, but forgotten Wi-Fi password on Android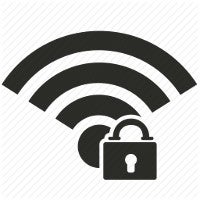 Did you forget your home Wi-Fi password? Seeing as how these are usually long strings of letters and numbers mashed together (if set by your ISP), it's only normal that you end up drawing a blank face when a friend asks to hook up to your network in order speed things along and save on his monthly data allocation. Thankfully, you're aren't at all helpless, and there are a few things you can do to see the password and perhaps even use it to change it to something that you're more likely to remember in the future.
As you can imagine, this is a sensitive issue for phone makers, so an operation of this caliber will require that the connected device is also rooted. If it isn't, don't despair — we'll show you an easy trick to recover the password granted that you have a Windows laptop already connected. Finally, before we get into the nitty-gritty, keep in mind that even if your device is rooted, certain Android manufacturers (like Samsung) have made it impossible for you to recover the password on newer versions of Android. If yours is a recent Samsung device, your only chance is a connected Windows laptop.