How to save Facebook app links, videos and other media for later
1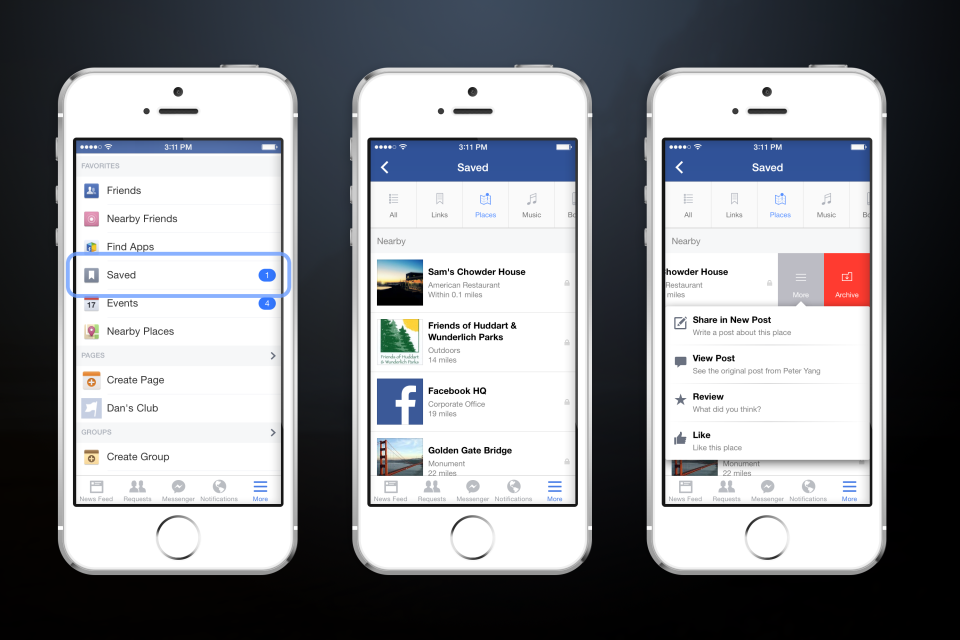 Facebook is constantly inundating our feed with posts, links, funny vids, places, events, and whatnot, so it might become pretty hard to keep track on everything. Even if you are good at scanning for the real interesting or quality stuff that friends or advertisers post, you might not have the time to read it all, so it would be useful of there was a way to save stuff for later reading or previewing.
Well, guess what, Facebook offers precisely such a feature, and it's been a while since it's available in its posting options. The links, videos, music, events, places, and so on, then get stored in a private place that is only yours to see. Here's what you need to do, if you come across something interesting while scanning the Facebook app on your phone, and you have no time or will to check it out on the spot:
1. Press the little downward arrow on the right side above the posting, which hosts all options available;
2. From the drop-down menu, choose "Save link," regardless of the media, text, or location contents;
3. Said content will be stored in the main Facebook app hamburger menu under the category "Saved";
4. Here you can preview every website link, personal rant, video, event, or other paraphernalia you have tagged as interesting at all times.