How to protect your files from prying eyes on Android (Samsung Galaxy S5 TouchWiz tutorial)
10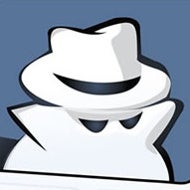 Have you ever wished you could protect your files from those curious friends that always pick up your phone without permission? With the
Galaxy S5
, Samsung introduces a new
Private Mode
that allows you to do just that, and setting it all up is fairly simple.
This new option can protect images, videos, music, sound recording, and just any other type of file you have on your phone from prying eyes.
In order to enable Private mode on the Galaxy S5, all you need to do is find it in the notification dropdown, then tap on it and flip the switch to enable it.
With this mode enabled, you can now easily select files from, say, the gallery. Just open Samsung's Gallery app, select the images you want to protect, press the settings key (the icon with the dots) and there tap on
"Move to Private"
. That's all it takes!
After you move all your sensitive files to Private, you can disable the mode. Now, if someone picks up your phone and opens the gallery, there will be no trace of the images. Even if you connect the phone via USB, unless you have Private mode enabled and you have confirmed your password, you won't be able to access the hidden files. Neat, isn't it?
How to protect your private files on Android (Samsung Galaxy S5 TouchWiz tutorial)