How to bring Adobe Flash back to your Android device, including the Nexus 4 and Nexus 10
15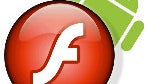 Full Adobe Flash support has been nixed with the arrival of Android 4.1 Jelly Bean, and often even ICS handsets now ship without the controversial piece of software.
The need for it, however, hasn't gone away, as many more obscure video sites, as well as online game hubs still require Adobe Flash support, so kudos to those Android manufacturers like HTC, which still load it as an option with their phones in the default browser, even if the handset is running JB, like with the
One X+
.
Most makers ship their Android phones now with their own browser versions, often flanked by Chrome if the handset is with or updated to Jelly Bean. Sometimes even those overlay browsers don't support Flash, like with the
Optimus G
, despite that the handset might be running ICS, and you can't get it from the Play Store either.
For those cases, you can follow a few very simple steps to restore Adobe Flash to your phone, despite that is is no longer present in the Google Play Store: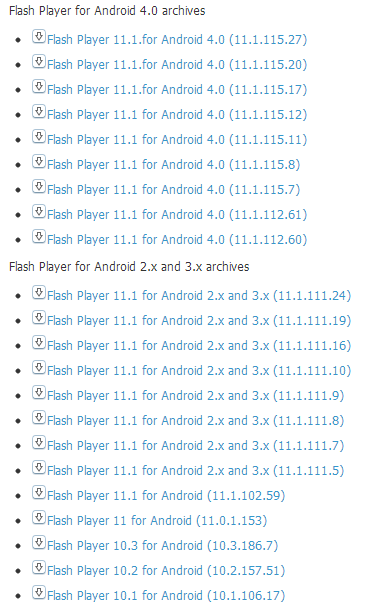 1. Run Google search in your phone/tablet browser, and type in "archived flash player versions" - if you have the automatic suggestions turned on, it actually appears as the first or one of the first results when you type "archived."
2. Click on the first link that appears in Google's results afterwards, and it will take you to Adobe's developers page for Flash below, which has all the older versions for different platforms.
3. Scroll down almost to the bottom, and choose the latest mobile Flash player version for Android, depending on the version you are running. For Jelly Bean handsets, that would still be the latest edition for 4.0.
4. Click on the link, it will download the .APK file automatically, and prompt you to install it in the notification bar. Tap "install" and you are done. If for some reason it doesn't work right away, try rebooting the device first.
This way Android phones or tablets with Adobe Flash left out of the equation from the manufacturer, can sideload it easily back to their devices to enjoy in the default browser - we ran Flash on our office
Galaxy Nexus
and
Galaxy S III
with the 4.1 Jelly Bean update, for instance. This won't bring Flash to mobile Chrome in the new Nexus devices that come with JB, of course, but you will have it as an option on the eventual other browser(s) installed on your handset, provided that you have enabled plugins in their settings.
A
Nexus 10
tablet with the sideloaded APK above is reportedly able to display Flash in Dolphin, Skyfire and other 3rd party browsers, for instance. For a
Nexus 4
, you can sideload the AOSP 4.2 browser from the XDA-Devs thread below, and have Adobe Flash on Google's latest Nexus phone, too.