How much mobile data do you have included with your phone plan?
67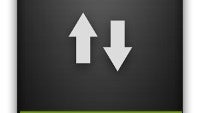 While the entire mobile telephony industry was built upon the dream of facilitating voice calls on the go, nowadays it's increasingly the case that our pocket devices are mainly about getting on the internet. In fact, today you can even grab apps that will route calls through the internet instead of using your carrier's dedicated dial network, and pretty much every ultra-popular app out there requires at least basic connection to the web in order to function properly.
But access to the web through your handheld isn't free, and so picking a mobile data plan that will fit both your budget
and
prove adequate for your needs requires some deliberation. Knowing our usage, we were wondering if you folks eat your way through as much data every month as we do, and so this poll aims to answer precisely that.
Let us know how much mobile data allowance per month you have included in your phone plan by voting below.
Note: Only consider your allowance for
full speed

mobile data.