Honor 6X: hands-on with the new dual-camera budget smartphone
5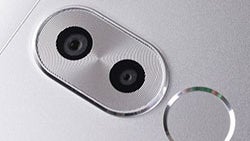 Like most trade shows, CES awards companies that are able dazzle attendees and create a spectacle, making their new products stand out from the hundreds about hundreds of other new gadgets making their debut. And while it's easy to let your interest in smartphones get tied up with hardware featuring the latest bleeding-edge components, offering innovative designs, and probably costing an arm and a leg, it's important to remember what that C stands for: consumer. And when your average smartphone user is out shopping for a new handset, value matters just as much as all that flash – and probably even more so. That's why we're so interested in the latest handset to land from Huawei's Honor sub-brand,
the new Honor 6X
.
The old
Honor 5X
has been waiting for a follow-up for well over a year by this point, a time that's brought us other phones that have really shown us Honor handsets rising to a new level of competitiveness – and in particular,
we're talking about the Honor 8
. And while that phone arrived with a quite affordable $400 price tag, the Honor 6X looks to deliver another all-around solid smartphone experience at an even more attractive price point.

Design
When you set your sights on building a budget phone, it's not just performance that risks taking a hit - it's way too easy to let design and build quality fall by the wayside, as well. Luckily for Honor, the 6X largely manages to avoid that fate, arriving with a premium-feeling metal construction. The handset combines smoothly curving metal edges with 2.5D curved-edge glass to create a form factor that's a lot more pleasing to hold than you'd expect from a phone in this price range. Maybe the only hiccup there is the slight ridge you feel thanks to the presence of a factory-installed screen protector, but you're free to peel that off if you so choose.
Display
With a
5.5-inch 1080 x 1920 display
, the Honor 6X doesn't really disappoint in the screen department - it's not a super high-res quad-HD panel, but we'd never expect such a component on a handset in this class. That said, though, it wouldn't be crazy to see a manufacturer go with a real cut-rate screen, and that's not at all what we have here.
Of note, Honor emphasizes the screen's brightness, capable of hitting 450 nits output - that technical figure may not mean much to your average smartphone user, but when you're outside fighting against the sun for visibility, you need all the brightness you can get.
User experience
The Honor 6X will ship running EMUI 4.1, based on Android Marshmallow. This highly customizable interface may require a period of adjustment for users familiar with skins closer to stock Android, or things like Samsung's TouchWIZ, but everything you need is here - if only in a slightly different location.
On top of all the standard stuff, you'll find controls for things like adjusting screen color temperature and tweaking other little corners of the user experience to your liking.
Don't get too hung up on this running an older version of Android; Honor assures us that an upgrade is in the works, and it shouldn't be long before the 6X is fully Nougat-powered.

Camera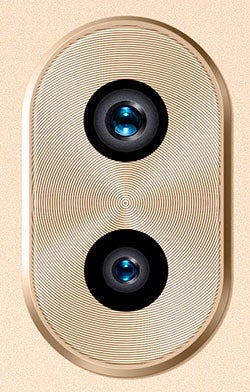 Maybe the biggest stand-out feature of the 6X is the phone's dual camera – far from the first we've seen, but not the sort of extravagance often found on a really budget-priced smartphone, either. Here, Honor puts the tech to good effect, pairing the 12MP main camera with a 2MP sensor that allows the phone to pull of some special photo effects, like an extreme-range synthetic aperture that lets you produce stylistic bokeh shots and readjust focus after-the-fact.
Compared to the Honor 8, the focus is much more on expressive camera usage, and creating interesting-looking shots that have the potential to be a lot more fun than a dry, unaltered reproduction of reality. This aligns with the affordable pricetargeting younger users: think more Instagram than Photoshop.
Battery
While the cameras may be the most visible selling point of the Honor 6X, the phone's battery life isn't to be underestimated. Through the combination of a solidly large 3,340mAh battery and a power-efficient processor and screen, it's easily possible to sail past day-long usage. And indeed, our early hands-on experience saw the phone lasting well into the second day of operation. Depending on how easy you go on the phone, you may even be able to stretch things into a third day of action on a single charge, but that's starting to press your luck.
Price
What's all this going to run you? Honor 6X sales are starting at just about $250, and plans for flash sales throughout the month of January will offer the phone for even less – if you're among the lucky few to snag one there. But before you go making up your mind about whether or not there's a place for the 6X in your pocket, take a look at our hands-on coverage after having spent a few days actually using the Honor 6X: