Homebrew hack brings NoDo update to every single WP7 smartphone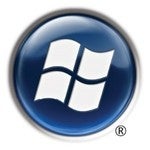 Little by little, the
NoDo
update for Windows Phone 7 smartphones is already rolling out bringing a number of significant improvements to Microsoft's mobile platform. What has been slowing the update process, however, is the fact that some carrier-locked devices are still not allowed to download NoDo. Some carriers have yet to make the update available for download over the air, which may take days or even weeks. Chris Walsh, an experienced WP7 hacker, was quite unhappy with the limitation, which is why he decided to come up with a solution to the restriction.
Thanks to Chris' hacking skills, a way of installing NoDo on any device running Windows Phone 7 already exists on the web and lets everybody who is brave enough to try it themselves at their own risk. In fact, his tool is said to allow flashing a device to any version of WP7, as long as it has been publicly released by Microsoft. As with all homebrew hacks, there is always the risk of
bricking a device and voiding your warranty
so it is highly advisable to backup your data and try the hack only if you know what you are doing.
Link to Chris' updating tool
here
source:
Neowin.net