High There! is a new Android dating app for pot lovers and stoner encounters
19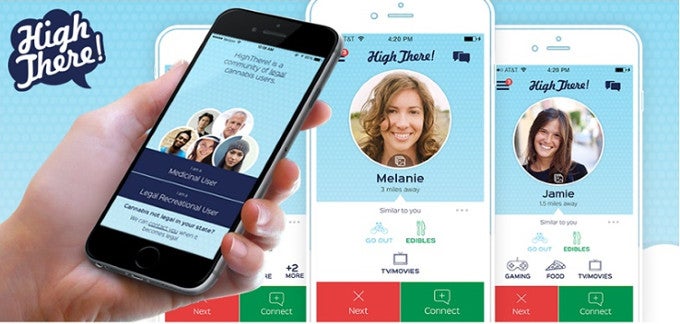 Hey, now that weed is legal in many states, did you think there won't be an app for that. We bet you didn't, and you were right to expect High There!, the new app connecting marijuana aficionados.
The app has its work cut out for it, as potheads are usually a social bunch, and yet if you travel to a remote place, or look for expanding your stoners' horizons, High There! will duke it out just like your run-of-the-mill dating app. You create a profile, post a pic with a bud, and are on your Mary Jane way. Being a ganja-lover dating app, however, besides the usual interests like cycling, gardening or building Lego robots, you post your preferred way to enjoy cannabis - vaping, edibles, puffing the magic dragon, and so on.
We weren't aware that there is so much discrimination in the weed lover's dating life, but, as the High There! founder and CEO Todd Mitchem puts it: "
I hated dating on other sites and apps because as soon as the idea of my cannabis consumption came up—date over. I actually walked out of a date (after paying of course) and said to myself, that's it. Weeding out the Ms. Wrong from Ms. Right was complex. Selfishly I hope this helps others like me
."
Well, hopefully that cute curly girl on the other end who just said she spiced up some brownies for you isn't a DEA agent in desperation to fill their monthly quota.