Here's the main reason why T-Mobile didn't get the iPhone in the past
21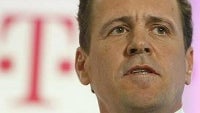 After the AT&T and T-Mobile merger has now officially become a tihng of the past, the topic of the T-Mobile iPhone, or more precisely - the lack of one, is getting the centerstage attention.
Why doesn't T-Mobile carry the iPhone?
Even Sprint's chief executive Dan Hesse admitted that it was the biggest contributor to the Now Network's decline of subscribers. T-Mobile CEO Philip Humm made it all clear - it's because of T-Mobile's unique bands.
"The key reason we didn't have the iPhone in the past is we are on different band than globally the market was,"
Humm said in an interview.
"That is something which will change over time. Chipsets are also evolving to be able to allow for more bands."
T-Mobile is known for using the 1700/2100MHz
AWS bands
for its 3G network, while most other GSM carriers ride the 850, 900, 1900 or 2100 MHz frequencies. Hardware-wise, this requires the inclusion of a special chip to support the carrier's frequencies and Apple has clearly not included one.
The hope is that Apple could include existing pentaband silicon as for example Nokia has done with some of its latest Symbian devices. This would mean global network compatibility, so a handset can work on T-Mobile, but also various European operators.
Humm also assured that the carrier will continue offering
"Value"
plans. Currently, T-Mobile is considered to be the most affordable among the four major US carriers. Finally, when it comes to
LTE
, the CEO is seeing the full benefits of the technology in the long term and that's why it's not rushing to get a network, but he admits it's the technology of the future.