Here's an app that brings the Galaxy S7 and LG G5's 'Always On' feature to other Android phones
13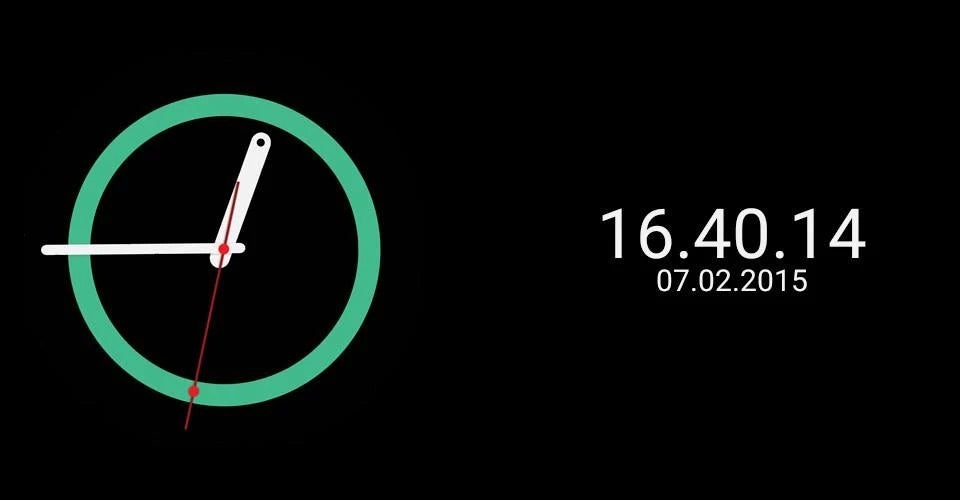 The Always-On display made waves as a stand-out feature of the new Galaxy S7, S7 edge, and LG G5. It's designed to show you glanceable data like the time, date, and notification icons without having to wake up your device (up to 180 times a day, according to user statistics) and drain battery. Our verdict is that it's a useful thing to have, if implented properly, which isn't exactly the case with neither Samsung, nor LG. Sammy's implementation tends to 'run' around the display to prevent burn-in, and you seemingly never know where you're going to find the Always-On data next. LG's, on the other hand, is barely visible in all but the most subdued lighting.
Clearly, there's more work to be done before Always-On becomes in demand! Still, people out there are impressed by the feature and want it on their older Samsung and LG phones, but for the time being, it doesn't look like this would happen by official means! And you know how the Android way is – if a smartphone maker won't give you something, a clever developer with the same need will make it for themselves and push it onto the Play Store (or the XDA boards, if the application is somewhat "underground"). And that's exactly what happened with Always-On.
If Samsung or LG won't give you 'Always On', eager app developers will.
There's a number of applications emulating the feature already, and among them, we think RttiLink's Always On Display is the slickest. Although its creator might run into some trouble with Samsung for re-drawing, or straight up borrowing trademarked graphics assets, the app is alive and well for the time being, and it's able to place the Gear S2's stock watchface or the S7's clock onto your display. It comes with other useful tricks as well – a "double-tap to turn screen on" gesture, selecting color of the text, and automatically turning the screen off when the phone is in your pocket or bag (for devices with proximity sensors only).
Other features coming to the app in the near future include display battery level, choosing display images, showing notifications, the ability to select the information that will be displayed on screen, font selection, and more skins (themes). Always On is free and available in the Google Play store.
Also read: