Here is how iPhone 5 cases are really made
5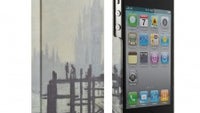 With all those
alleged iPhone 5 cases
circulating the blogosphere, one might think that the companies producing smartphone accessories already have the iPhone 5 dimensions and blueprints on-hand. After all, they should be able to manufacture and ship their merchandise in a timely manner, right?
Well, not really. Here is, for example, what U.K. smartphone case and accessory retailer Proporta has to say about the process of making an iPhone case:
"Apple have certainly kept us on our toes since the original iPhone launched in June 2007 and continue to do so"
, says Lynnette Prigmore, the company's head of product design. Basically, the Proporta team examines what rumors are being posted on the web and prepares several case prototypes based on the leaked designs. Once Apple announces the device, the company's design team has to ensure that a case would fit without actually having a unit on-hand, after which production begins at a factory somewhere in Asia.
"Having survived five iPhone launches so far, we're pretty used to moving quickly and typically see an initial range in stock within 1-2 weeks with the announcement"
, Prigmore adds.
Without a doubt, other accessory manufactures design their iPhone 5 and iPad mini cases in a similar fashion. Even that
stylish iPhone 5 bumper by Gresso
is likely no exception as it is just a rendering of the product that will be offered once the smartphone is official. Speaking of which, the new iPhone is expected to be announced tomorrow at an Apple press event in San Francisco. We will be reporting all about it so stay tuned for our coverage.