Have you ever had a smartphone damaged by water?
20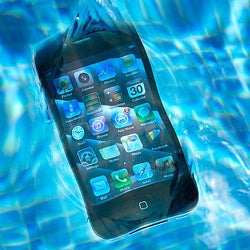 Nowadays, water-resistance or at least some type of splash-resistance seem to be a must on flagship (and midrange) smartphones. A feature that used to be reserved to the rugged CAT handsets, Galaxy Actives, or phones covered by super-ugly cases is now pretty much mainstream. And sure, it definitely gives us a peace of mind when we have our handset near the kitchen sink, but we certainly still don't feel brave enough to go ahead and jump in a pool with our phones in hand (despite the fact that Samsung and Sony commercials keep enticing us to do so).
But anyway, we thought it would be a fun trip down memory lane to try and remember how many handsets we've had drown on us before — because there's nothing better to cheer you up than to recall how you lost hundreds of dollars thanks to a well-placed drop of water, right?
We thought we'd ask you — how many smartphones have you managed to wetten to death in the past? If you've got a cringy story, go ahead and drop it in the comments!