"Hater" is a dating app for people that love to hate
9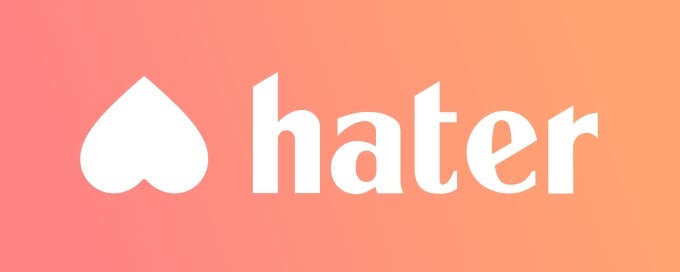 Relationships, just like
St. Valentine's Day
, are built on love, common interests, sweet cupids and pink hearts. That's what most people think, at least, therefore most
dating apps
are built on common interests. The creator of this new dating app begs to differ, though.
"Hater" is a dating app, created by the ex-banker and current comedy writer Brendan Alper, that matches you with people that hate the same things you do. The app started as a sketch for a show, until Alper though it could become an actual app. The idea popped into Brendan's mind after he read a study saying that people who dislike the same things form closer bonds with each other.
In order to use "Hater", you will need a Facebook account. Once you sign up via Facebook, the app will automatically generate a basic profile which you can edit to your liking afterwards. It then gives you a basic tutorial, allowing you to swipe in four different directions, depending on how you feel about a certain topic.
Talking about the various topics, let us just point out that the only ones that are not included are those that would promote racial, ethnic, or socioeconomic discrimination, among others. The 3,000 different topics are hand-picked by the "Hater" team and not the users themselves, so everything can be kept under control.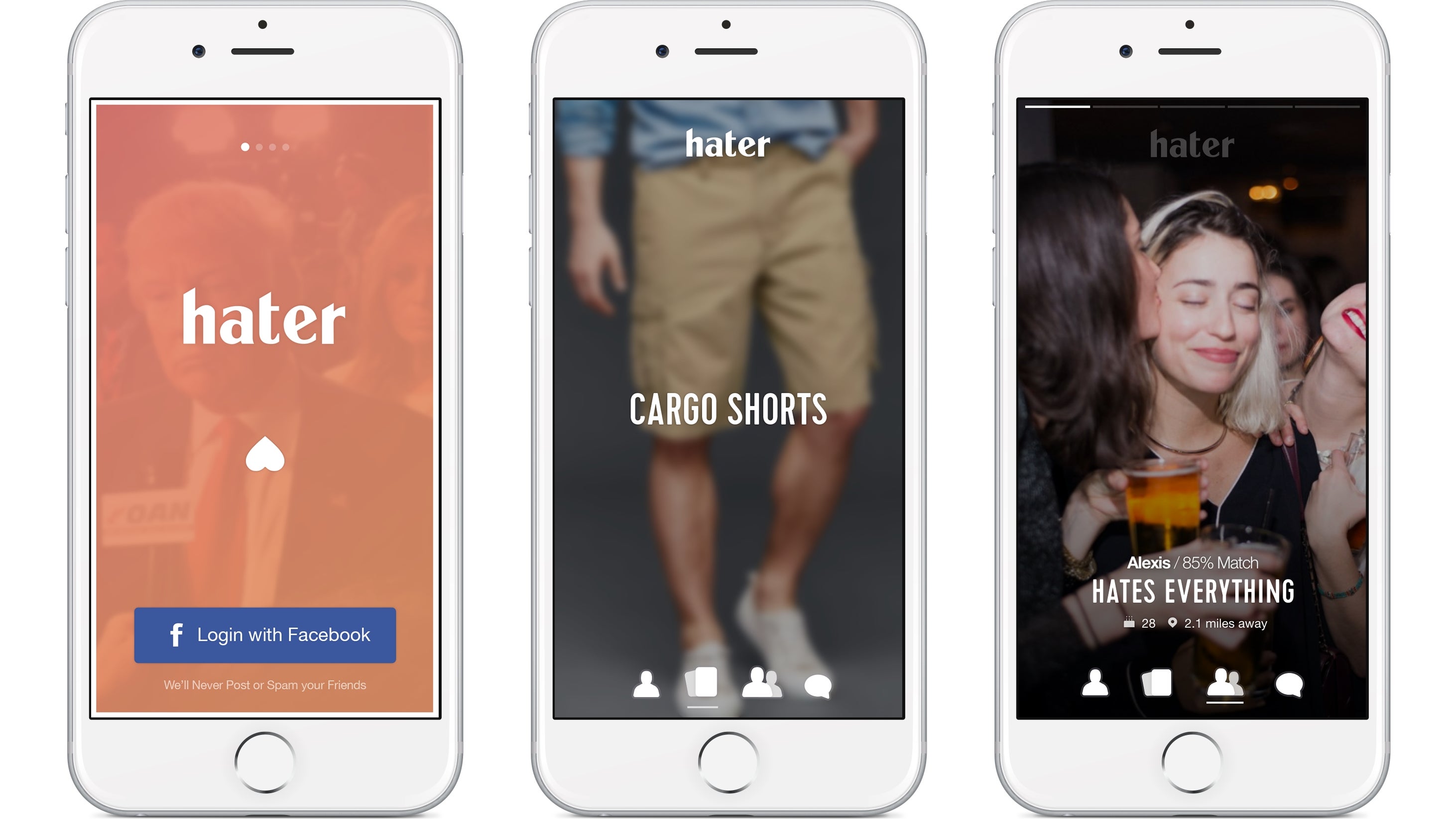 Once you're done swiping your love and hate away, the app will start finding matches for you. This is where things become a bit more familiar – swipe left on people you're not interested in, and right on those you want to get in touch with. The app will let you see how far matches are, how compatible you are based on topic swiping, any photos they have and their age. If some of you matches have chosen their most-hated thing, it will show up in their profile too.
You can try "Hater" yourself right now. It's free on the iOS App Store, but it has yet to make its way to Android devices. The team behind the app is currently working on it, though, alongside the app's localization in other languages.