Has Apple finalized its move away from Samsung to TSMC for chips?
22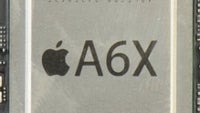 We've heard it over and over again - Apple is trying to minimize its dependency on Samsung as its main chip manufacturer and is instead transferring silicon manufacturing to the Taiwan Semiconductor Manufacturing Company (TSMC). Korea Times now reports that it has all been finalized now and Apple will launch its new A7 chip in
"the first half of next year."
The Apple A7 is said to be built on the 20-nanometer node, a more precise and power savvy manufacturing method.
Moreover, Apple's move to TSMC is said to put Samsung's chip manufacturing division into serious trouble and might even lead to Samsung closing manufacturing lines.
However the Apple A7 will likely not end up in this year's iPhone, but rather in the one that follows next year. For this year's iPhone launch Apple is rumored to use a slightly modified version of its A6X chip.
So far, Cupertino has been on a steady yearly update cycle for iPhone following a tick-tock model where a redesign is launched one year and the next one sees mostly improvements in software. This next iPhone falls on a tock cycle so it makes sense to expect it would focus on software innovation rather than on hardware and these latest rumors confirm that.
source:
Korea Times
via
SlashGear