Harry Potter spells added to "Okay, Google" Android voice searches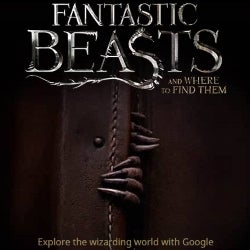 Google and Warner Bros have teamed up to deliver a magical experience to Google's voice search feature. As the new movie set in J.K. Rowling's wizarding world – "Fantastic Beasts and Where to Find Find Them" is about to hit cinemas this month, the Google voice search app has learned three magic spells. Try casting them by saying "Ok, Google," followed by "Lumos" and "Nox" (to turn the flashlight or on off), or "Silencio" (to silence the ringer and notifications). That's about all your smartphone has learned for now, but it's still a nice little tie-in.
In addition to that, Google has prepared a Daydream View VR experience which will be available when the headset goes in sale later in November. It will let users wave a wand to explore items from the upcoming movie, such as Newt's case, which contains everything he needs to cast spells, solve puzzles, and find beasts. Moreover, Google Allo will receive a "Fantastic Beasts" sticker pack.
source:
Google