Happy new year from all of us at PhoneArena!
86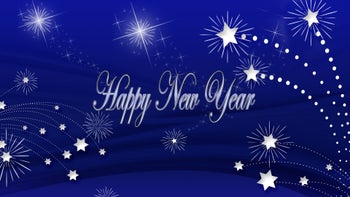 Well, folks, 2017 was a wild ride! The mobile industry got a major refreshment with the exciting new designs and technologies. We got thinner bezels, we got HDR10 displays, we got squeezable phones, a Samsung Galaxy Note that wiped away the shame of 2016's failure, an iPhone that is all-new in look, feel, and operation, a return-to-form for LG with its awesome V30, a super-slow slow motion camera from Sony's flagships, two new big-league players — Razer and Essential — and so much more.
We had a blast following all the new gadgets and are grateful for every single one of our readers who stopped by to explore them with us! We are excited for what 2018 will hold for us and are committed to continue to improve, grow, and become better at guiding you, our friends, though the wonderful and empowering world of mobile technology!
We wish you an awesome new year filled with joy... and maybe a new device or two! From all of us here at PhoneArena:
Happy New Year!