Hands-free calls are just as distracting for drivers, says study
12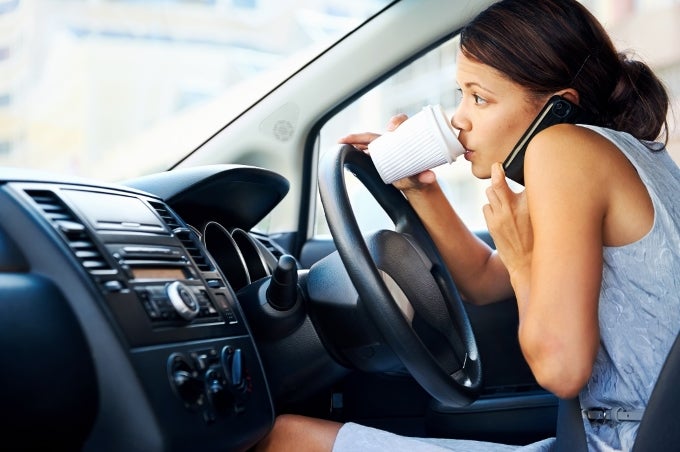 Using a hands-free system to take a call while driving is completely legal, as opposed to actually picking up the phone and holding it to your ear. Therefore, hands-free calls should be safer, right? According to Queensland University of Technology (QUT), not really.
The study, performed by Dr. Shimul Haque of QUT, measured the reaction time of drivers that used the phone hands-free, drivers that actually held their device and ones that didn't use a phone at all during driving. The tests were done in a simulator, presenting the same situation to all drivers.
We took a group of drivers and exposed them to a virtual network which included a pedestrian entering the driver's peripheral vision from a foothpath and walking across a pedestrian crossing. We then monitored the driver's performance and reaction times during hands-free and hand-held phone conversations and without.
It turns out that both the people that used their phones hands-free, and the ones that held it up to their ear, have the same decrease in reaction time – approximately 40% slower than the drivers without a phone.
"In real terms this equates to a delayed response distance of about 11 meters for a vehicle travelling at 40 km/h,"
said Haque.
Additionally, distracted drivers appear to be more prone to brake excessively, creating a safety concern for the cars that follow them.
According to Dr. Haque, it's the cognitive load required to hold a conversation that's the real distraction, and not whether the driver is holding the phone or not.
"In other words the human brain compensates for receiving increased information from a mobile phone by not sending some visual information to the working memory,"
explained the scientist. This results in drivers that look at objects, without actually "seeing" them.
He also noted that in-car conversations are not as distracting for drivers, due to passengers being able to
"alter their dialogue based on the driving environment"
. For example, a passenger could stop talking when they see that the driver is approaching a complex situation.
source:
QUT
via
SlashGear