HTC is in big trouble, do you think it got what was coming to it? (poll results)
22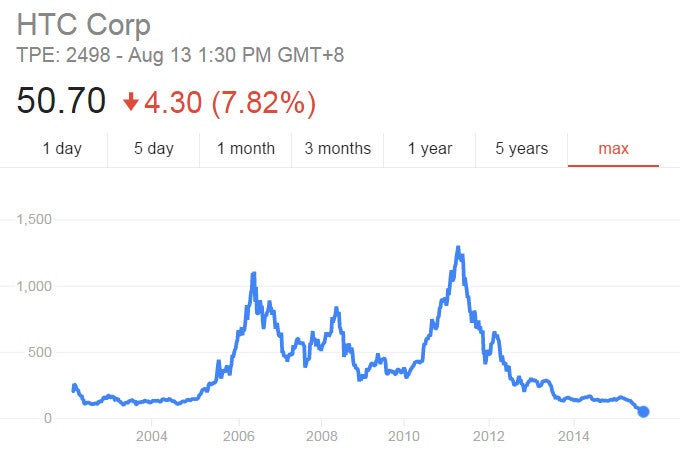 Three days ago, HTC's market valuation dropped below its cash reserves, which is
pretty
harsh — investors are basically saying that the name of the brand is worth nothing. In fact, HTC has been in a state of decline for a long while now, especially considering how well it was doing as recently as 2011 (that's still just 4 years ago).
Yesterday
, we asked you whether you thought that HTC's troubles were its own fault, or in other words, whether the company got what was coming to it. In just 24 hours, almost 1,500 of you voted, and the comment section quickly filled with diagnoses and opinions. For example, the most commonly referred to mistakes/issues with HTC over the years according to our readers had to do with pricing (too high, according to many), poor marketing (especially in the face of larger competitors), the UltraPixel camera, and reportedly poor after sales service (we've never had problems ourselves). Most of these make a lot of sense, of course, but what do users ultimately think — is HTC to blame?
According to the results from our poll, only 15.99% of voters think that what's happening to HTC simply shouldn't be, while 39.45% disagree completely and hold that HTC is ultimately responsible. The remaining (and largest) group of votes, 44.57%, sits in the middle, with folks in it basically saying that it's a little more complex, and while it is HTC's fault in the end, there were mitigating factors after all.