HTC in cahoots with ST-Ericsson for custom mobile chips to go into affordable Androids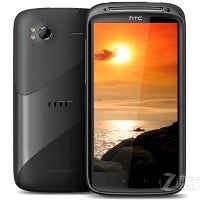 "Everybody else is doing it, so why can't we?" might be the debut album of The Cranberries, but it also seems to be the next step in HTC's philosophy regarding mobile chipsets.
Since the heavy hitters Apple and Samsung use homebrew silicon, and almost everyone else uses Snapdragons or TI OMAPs, HTC apparently decided to explore the possibilities to order its own chips too. It has reportedly entered into a deeper partnership with ST-Ericsson to create for it a custom silicon that will go into
affordable Android handsets
, ready for mass production in 2013.
The likely candidate for the new collaboration is U4500, which is a 1GHz Cortex-A9 creation with Mali-400 graphics like in the Galaxy S II and a 4G radio soldered on. It was announced way more than a year ago, has an NFC chip inside and is meany to power $100-$150 smartphones. If history is any indication, these eventual entry-level Androids from HTC will be destined for Asia, and China in particular.
The
HTC Sensation Z710t for China Mobile
already comes with a dual-core Cortex-A9 chipset from ST-Ericsson inside, due to the peculiar TD-SCDMA network tech that China's largest carrier uses, so the Taiwanese already have some experience working together with ST-Ericsson.