HTC director shoots down M8 image as a photoshopped fake
8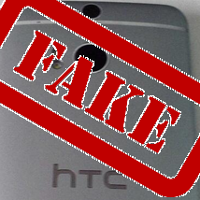 Earlier today, we passed along to you a photo
allegedly showing the rear of the HTC M8
. For those who have Rip Van Winkled their way past the last few weeks, the M8 is the sequel to the M7, which of course is the
HTC One
. The M8 could end up being called the
HTC One 2
, and the leaked photo that purportedly showed the back of the phone revealed a twin-sensor camera and a dual flash. The dual-sensor would be expected to offer higher quality images, enhanced depth perception, and the ability to turn the user into a maestro at post production editing.
However, there is one itsy, bitsy little detail that you probably should know about. The picture is a
fake
. That comes from none other than Marc Moons, who is the Regional Director for HTC covering the Benelux region. As such, Moons might have a little more knowledge about the M8 than the average Joe down the street. Moons tweeted "
Somebody has been photo shopping
" in relation to so called leaked photo.
There might be dual camera sensors on the M8, and there might even be a dual flash. But according to someone who actually works for HTC, the M8 will not look like this morning's leaked photo. Isn't it nice when a company director can give us a quick heads up on the legitimacy of a leak?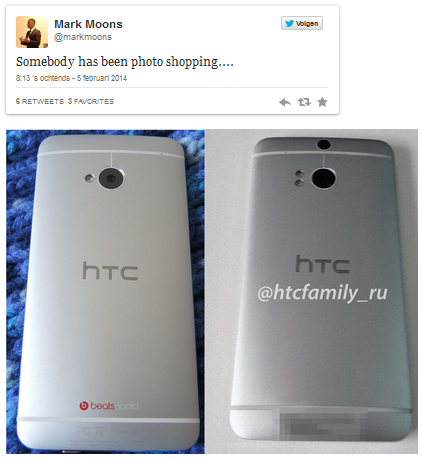 HTC Director Benelux Marc Moons tweets that the image of the M8 at right, is a fake. At left is the HTC One.
Thanks, Anonymous Tipster!
source:
AndroidWorld
(translated)