HTC blames Nvidia for no update to KitKat on One X, exploring update options now
33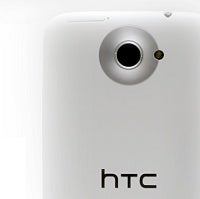 Last month, it seemed all but certain the the HTC One X and HTC One X+ would not be updated beyond Android
4.2
which struck just about everyone as a bit weird. It did not appear that there was any hardware limitation that would prevent keeping the software fresh for a while, especially since the hardware is not even two years old.
HTC North America held an "Ask Me Almost Anything" session on Reddit yesterday and while the product team did the normal dance around answering questions related to upcoming products, it did signal what may be a reversal on updating the One X and One X+ to KitKat.
In its opening post, HTC chose to address this issue "that's top of mind for many folks" and state plainly that, "Without the support of our chip manufacturer Nvidia, it made a global update of One X and X+ devices impossible." Since the US One X model uses a Qualcomm Snapdragon CPU, an upgrade would be possible, but HTC felt upgrading one device and not the other (the One X+) would cause just as much consternation as no update at all.
HTC has been on the receiving end of many a message expressing frustration and the team has "heard you loud and clear." With that, "We're now actively exploring how we can make the jump to 4.4."
Without support from Nvidia to help that happen though, we are not sure how far HTC will get with its exploration. While it rings of good news, we are not sure you should hold your breath, rather, take heart in HTC North America's
commitment to keep its products updated for a minimum two years
.
source:
Reddit
via
Ars Technica