HP changes the processor in the Pre 3
24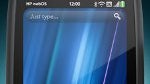 In a move that has gone completely unannounced, it appears that HP has changed the processor found inside of the yet-to-be released Pre 3 from a single-core 1.4GHz to a dual-core 1.2GHz processor.
This info comes courtesy of the official Pre 3 specs page on HP's product site. Previously, the Pre 3 had a 1.4GHz Scorpion processor listed as the chipset of choice. For unknown reasons, HP has instead opted to include a dual-core 1.2GHz Snapdragon processor inside of the device. Perhaps the change of heart is the reason that the Pre 3 has seen delays.
From the looks of the specs page every thing else remained the same. It still has the 3.6-inch, 480x800 WVGA display and 512 MB of RAM. It still has the 5 mega pixel camera with 720p video recording and LED flash around the back as well as a front-facing VGA camera.
Will HP ever tell us why they started with one CPU then opted for another? Maybe one day, but for now we'll just have to live with a change in the specs page. Tell us what you think about the change in processor for the Pre 3 in the comments below.
source:
HP
via
Clove