Grooveshark tired of Play-ing games, launches HTML5 site
3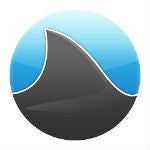 Right off the top, we want to apologize for the pun in the title. We know that quite a low percentage of the populace has the stomach for such things. Anyway, Grooveshark really is tired of all the troubles it has been having with the Google Play Store, and has decided to opt for an HTML5 web app instead.
The site is free, although ad-supported. And, it allows users to sign in to access saved playlists. It should work perfectly on iOS and Android, and other platforms will have to make sure their browsers are up to snuff before it will work.
If you want to give it a try, just head over to Grooveshark on your mobile device to start listening.