Gresso unveils an affordable luxury phone ($2500), made of titanium
26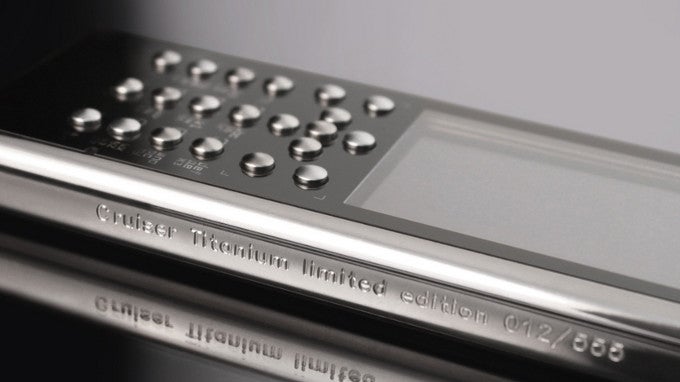 Luxury phone maker Gresso has unveiled its newest collection of handsets, and this time, titanium is the key material that has been utilized in the production of the handset. The three models are called Cruiser Titanium, Cruiser Titanium Black and Cruiser Titanium Solid, costing $2500, $2000 and $1800 respectively, which is quite affordable for these types of products when you think about it.
The Cruiser Titanium phones are made of a single piece of titanium, a material which is also used in the aerospace industry. The titanium casing of each phone has been polished for 16 hours straight, and each phone has a unique number engraved on its right hand side to highlight its authenticity. The keys of the standard numeric keypad are also hand-polished, while the display uses a tempered glass and some special tricks that make it appear perfectly black when turned off.
The display itself is about 2 inches and has a resolution of 240x320 pixels. This makes for an OK pixel density of 200 ppi. Not that it matters much in such kind of device. Other than that, the handset sports 30MB of internal memory, microSD card slot and a 2MP camera. This intricate set-up is run by Nokia's S40 featurephone platform. One word comes to mind right now - nostalgia!
If there's one thing we don't like in the appearance of this phone, it's the circular keys, but we guess it's just us. If you like one of these, better hurry up and order it from Gresso's site, because there will be only 555 units produced.
source:
Gresso
Recommended Stories