Grab Bose's class-leading noise-cancelling headphones at 30% off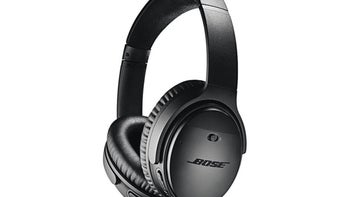 'Best headphones' is a highly contested subject, but one of the undisputed top contenders are the Bose QuietComfort 35 II headphones, which, as the name implies, offer industry-leading noise cancellation and a comfortable design on top of high-quality sound. It's no surprise to see these cans fetching upwards of 300 dollars. But of course, we're approaching Black Friday, and prices are falling like autumn leaves.
With a steep 30% discount on eBay, the Bose QC 35 Series II headphones can be yours for the almost-unheard-of price of $240. They're offered in three colors, namely Black, Silver, and Rose Gold, with all variants on sale at the discounted price. If you're looking for a great pair of headphones, you could hardly ask for a better price for a pair of this caliber.