Google's CBO Schindler blames the media for putting YouTube's video content issue on the front page
22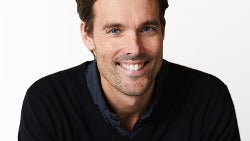 In the U.S., the media is getting beat up. Even Google is accusing the press of making a mountain out of a molehill.
Firms like AT&T, Verizon and Walmart have been canceling their ads
on Google owned YouTube because they have discovered that their spots are being placed before videos with racist and bigoted content. Companies like the nation's first and second largest carriers do not want to be associated with videos promoting hatred and violence.
Considering that these ads generate a ton of dough for Google, the company had to nip this in the bud. Google's chief business officer, Philip Schindler, said that the offensive videos received "less than 1/1000th of a percent of the advertisers' total impressions." But even that was enough of a big deal for the
Wall Street Journal
and other news outlets to print evidence that videos supporting bigotry were being found on YouTube.
The problem is that Google seems more upset that the media is bringing this to the attention of the public than they are about the content of the offensive videos. Schindler even says that "someone (meaning the media) decided to put a bit more of a spotlight on the problem." To be sure, Google has taken steps to prevent companies from appearing to support offensive videos by giving them more say over where their ads are placed. In addition, it has tweaked its AI to make sure that no brands are advertising in front of certain videos.
Google's outrage is misplaced here. Instead of pushing out Schindler to say things like this "problem comes from the fact that somebody is aggressively putting it onto the front page," Google needs to fight against racism and bigotry. A few comments to that effect might even help Google get back the advertisers that it has lost.
"It has always been a small problem with very very very small numbers of ads running against videos that aren't brand safe. And over the last few weeks, someone has decided to put a bit more of a spotlight on the problem."-Philip Schindler, chief business officer, Google
source:
Recode
via
TheGuardian