Google working on a Chrome Remote Desktop app for Android
5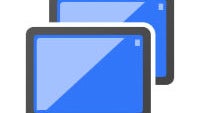 If you live in the Chrome universe, and especially if you have a Chromebook, you know that Google has developed a Chrome Remote Desktop app, which allows you to use your Google credentials and a generated code to remotely access another computer running Google Chrome (which the team likes to call "Chromoting". Well, it seems that Google is developing an Android app that will be able to tap into that system, and let you control a remote computer from your mobile device.
The news comes courtesy of Google open-source Chromium evangelist François Beaufort, who found evidence in the Chrome code, and said that there were the "beginnings of a Chromoting Android app". Beaufort even went so far as to install the Android app and take a screenshot of the app icon in his app tray, but unfortunately the app is fairly limited right now.
The Chromoting app can't yet display the remote desktop, or handle any kind of input, so it is far from even a beta product. But, it can authenticate using a Google account on the phone, query and display the host list from the Chromoting directory server, connect to and communicate with the host service over XMPP/ICE, and establish peer-to-peer channels for communicating with the host service.
Of course, while Google is working on this, there are already a ton of VNC apps available in the Google Play Store; so, if you want to be able to do some remote desktop work from your mobile device, it is certainly possible.