Google will have to pay a $3.4 billion fine in Europe for anti-competitive practices
83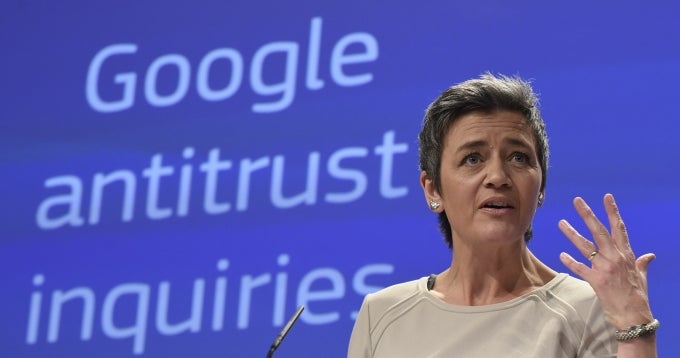 EU commissioner Margrethe Vestager is bringing the hammer on Google.
Following their seven-year long investigation of Google's search engine practices in the European Union, Brussels authorities are homing in with the intention of fining the company a record $3.4 billion for anti-competitive practices. This figure will surpass the previous highest penalty of $1.2 billion given to Intel back in 2009.
The European Union accused Google of unfairly promoting its shopping service (Google Shopping) in internet searches to the detriment of rivals. The past six years have seen as many as three failed attempts at a resolution and it's clear that the company has no intention of changing its practices or settling the allegations unless the plaintiffs changed their stance.
EU officials may announce the fine in June, although the bill is not yet finalised. In addition to the hefty toll, the company will be banned from "manipulating" search results the way it's used to.
Additionally, the European Commission is running a parallel investigation into Google's policies regarding Android – more specifically, the non-open version with Google services. The authorities believe that the pre-installed Google applications, the Android licensing requirements, and financial incentives to partners harm the competition's efforts and
"stiffle innovation."
If the company is deemed guilty in this case, it will have to pay another fine that could potentially reach 10% of its annual sales revenue.
Also read: